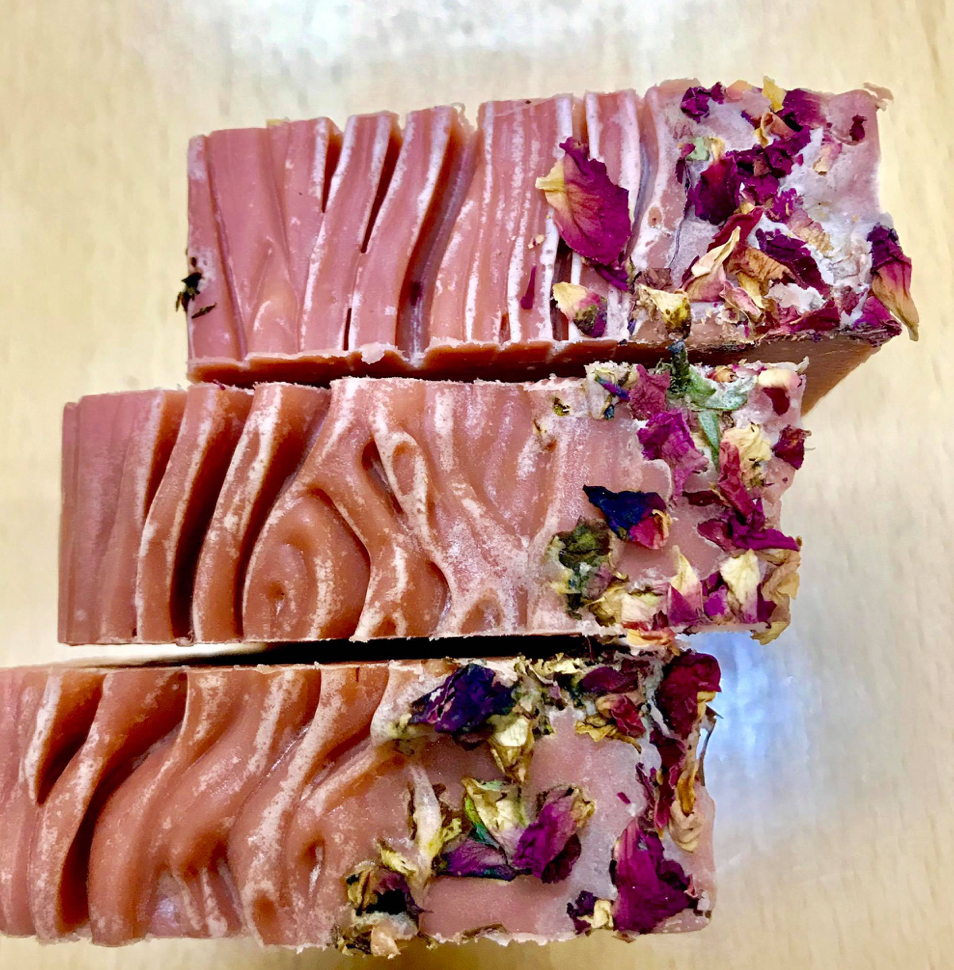 Cherokee Rose
This bar of soap is a gorgeous bar packed full of rose kaolin clay. The clay is added to help clean and purify the skin. Rose clay is mildly exfoliating and like all clays helps to detoxify the skin by drawing impurities from the skin. This bar has a bright fresh twist on a traditional rose scented soap. I've added bergamot, orange zest and grapefruit along with hints of Jasmine to the rose smell so that's is a crisp soft scent that is sure to be loved. The top has real rose petals added for visual interest.
Ingredients: Fresh Raw Jersey Cow Milk, Coconut Oil, Extra Virgin Cold Pressed Olive Oil, Palm Oil, Sweet Almond Oil, Castor Oil, Sodium Hydroxide Lye, Rose Clay, Fragrance, Rose Petals
Due to the handmade nature of these products, colors and shapes may vary from bar to bar.