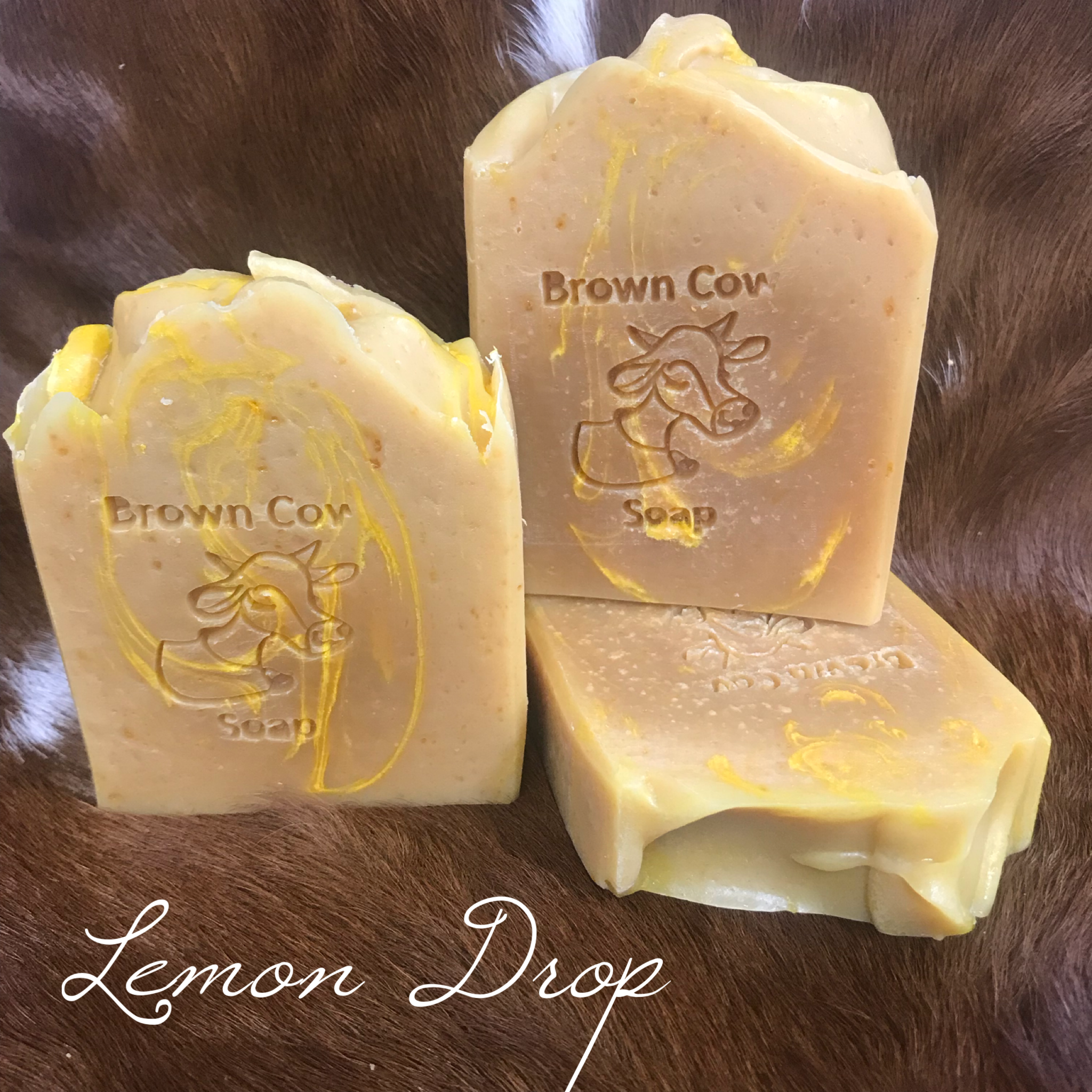 Lemon Drop
This lemon drop soap bar is bursting with that fresh from the tree lemon smell! It is naturally colored with splashes of bright yellow mica. This is sure to be your favorite bar if you love lemons!
Ingredients: Fresh Raw Jersey Cow Milk, Coconut Oil, Extra Virgin Cold Pressed Olive Oil, Palm Oil, Sweet Almond Oil, Castor Oil, Sodium Hydroxide Lye, Mica, Phthalate Free Fragrance
Due to the handmade nature of these products, colors and shapes may vary from bar to bar.
sold out